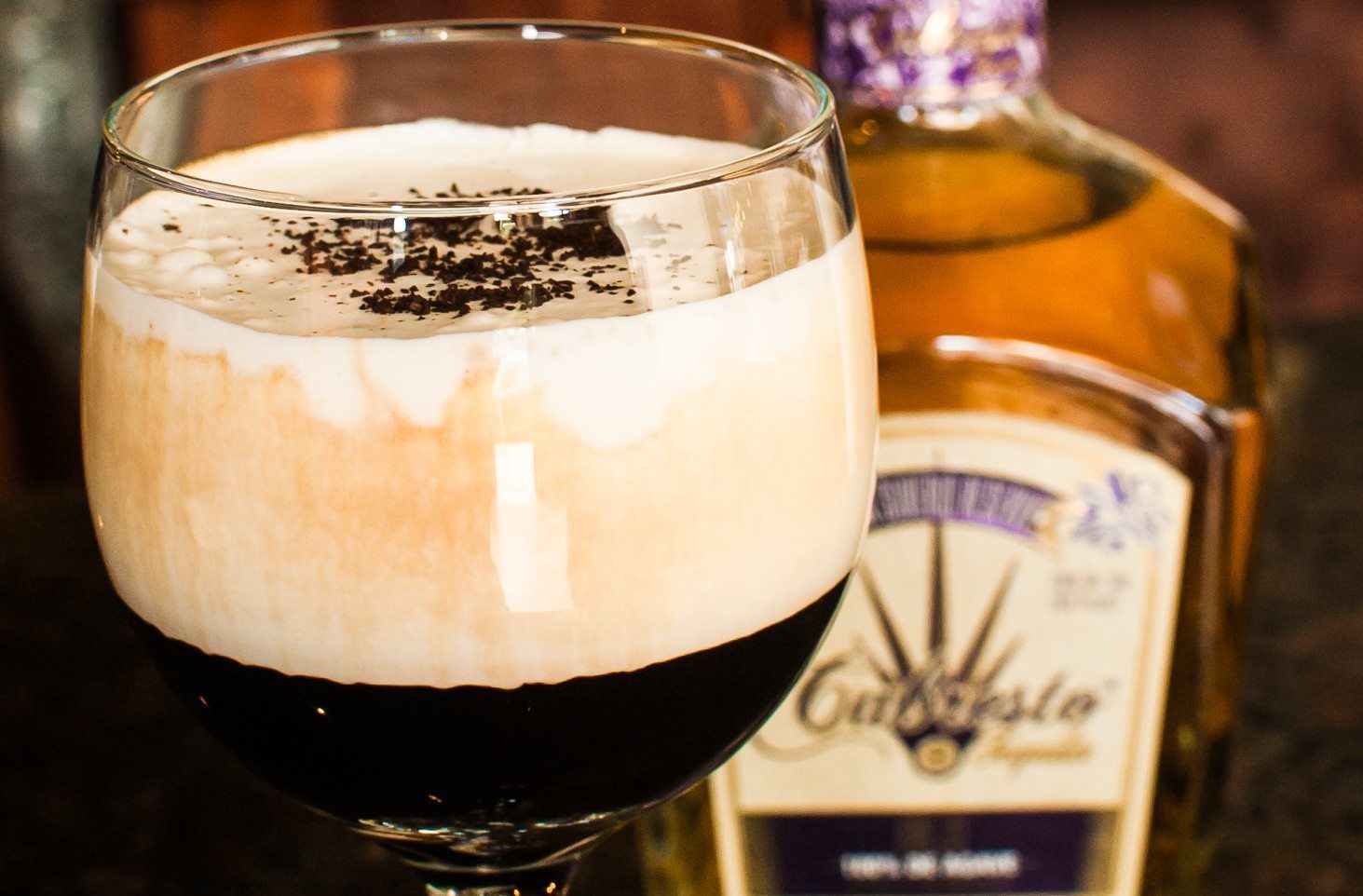 08 Jul

Charro de Jalisco

Summer has a new twist with fine espresso thanks to Eddie Vargas and his Charro de Jalisco ¡Salud!
1.5 oz. Tequila Cabresto Añejo
Doppio espresso

Heavy cream

Espresso beans
Organic Agave Sweetener
Dry shake 3 oz. heavy cream. Mix doppio espresso and tequila in burgundy wine or cocktail glass. Add agave sweetener to taste. Pour heavy cream, spouting it with a spoon. Grind beans safely with knife on top to garnish.