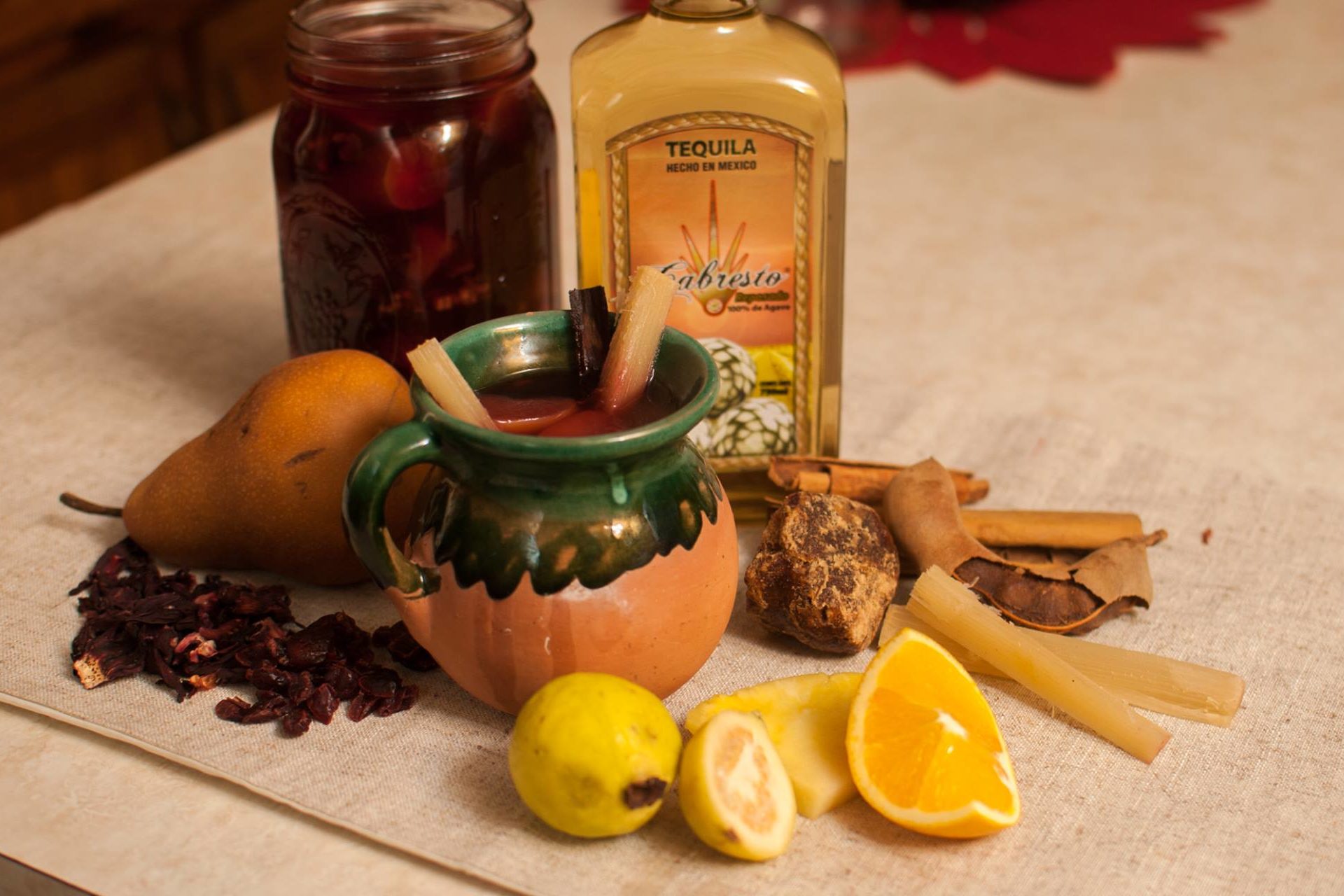 20 Dec

Ponche

Spike up your fruit punch "ponche" this holiday season and make this December epic. Below is the recipe, you're welcome.
1 gallon water
1 pound piloncillo
2 cups raisins
1 1/2 pound of peeled sugar cane, peeled and cut into 1/4″ julienne
3 large green apples, cored and quartered
3 Bisc pears, cored and quartered
1/2 pound guavas, in halves
1 orange, cut into quarters
1 small pineapple, peeled, cored and sliced into rings and then into chunks
4 or 5 3″ cinnamon sticks
8 tamarind pods
4 or 5 whole cloves
2 star anise
15 hibiscus flowers
orange peel
32 oz. reposado
Place all ingredients (except tequila) and water in a large pot. Bring to a boil, then lower heat and simmer for 75 minutes. Leave to cool for 15 minutes and add tequila. Serve with a slice of raw cane and enjoy.